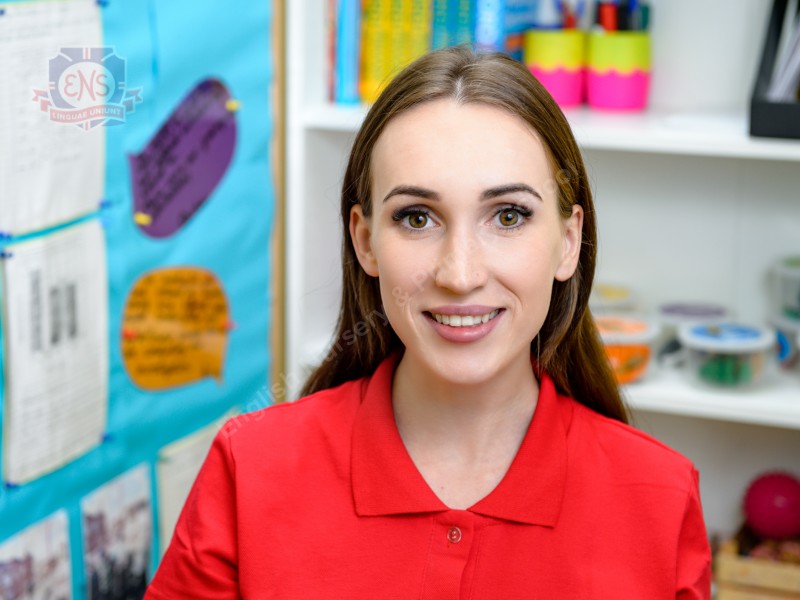 Ms Marie
Year 1 Teacher Assistant
Education:
Lincoln Trail College in Illinois
USA University of Central Lancashire
Cyprus Business and Design Institute, Moscow
Qualifications:
Associate in Science and Arts
Diploma with Honours (BA)
Organizational Management Diploma in Linguistics
Growing up my parents constantly reminded me about the value of finding one's own passion in life, that not only could be a pleasant extracurricular activity but also have the potential of becoming a fulfilling career choice. That is precisely why after graduating with my first degree from the United States of America and subsequential return to Moscow, I dedicated 2 years of my life trying out different working environments, ranging from hotel business and management to logistics. In the meantime, I additionally provided private English lessons, primarily to preschoolers. I discovered a joy for teaching and decided to obtain a degree in pedagogy in a British institute. I can confidently say, that this was 100% the right decision. It also helps that my family has always showed support in anything I commenced.I began learning English when I was 5 years old, when my family temporarily moved to England, where I attended reception in a public school. My three other siblings are also multilingual, therefore we were always able to speak, read and play in a foreign language at home. All of us, at one time or another, have had experiences with the British educational system. As soon as I arrived at ENS, I immediately felt at home. In addition to my regular schooling, I have also received an education in music and art, but most importantly, I rediscovered my love for children and the ability to foster healthy relationships in a creative, fun and educational work space.