About us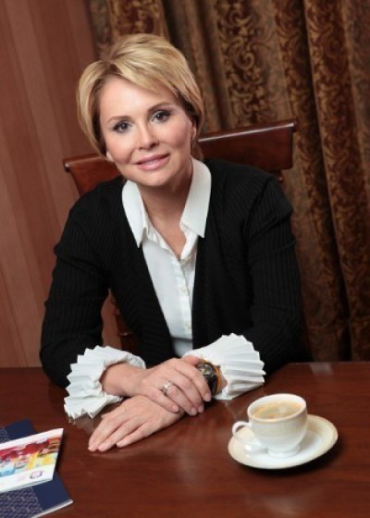 A message from the principal
Dear Parents,

English Nursery and Primary School - preschools and primary schools, where education and development of the child are based on a bilingual (two language) program.

Modern civilised society expects a successful person to be fluent in English, the language of international communication. This gives them ample opportunities for education, self-education, and free communication with colleagues around the world in any field: science, business, creativity, etc. Learning a foreign language is easier at an early age, especially if it becomes an instrument of learning and knowledge for the child, not only a natural means of communication.


ENS offers its students such an opportunity by hiring native English speakers – professional teachers with University degrees and relevant experience in working with children. English-speaking teachers and their assistants provide children with "immersion" in the English language and cultural environment.


Our Mission
We, at ENS, assist our children in the journey of maximizing their potential early on; by providing them with a safe, comfortable and intellectually stimulating environment based on the highest British educational standards.
A great advantage for our students in the choice of a further educational institution is that they learn English by receiving a full British education (programme EYFS and British National Curriculum: Key Stages 1,2,3) and in parallel master the native language by using it in the process of studying other subjects.
The integral Russian-language component of the program (both during preparation for school and in primary school), allows children to integrate into the Russian educational system easily and at any stage of education, if necessary. Additionally, ENS professionals have taken care to protect bilingual children from a biased attitude to their so-called interferential mistakes – an inevitable consequence of the two languages influencing each other, by developing a unique method of preventing such language difficulties.

Active communication and learning in a bilingual environment form the child's ability to navigate in the modern multicultural space freely. On the other hand, it gives them a reliable basis for further education in English and Russian. It is also essential that scientific research and tests confirm that a child's knowledge of two or more languages is a catalyst for his or her intellectual development.
Children, who study bilingual educational programmes show higher levels of concentration and perception, they develop a better memory and higher mental capacity than children, who study mono-language programmes.
During study and communication bilingual children show such abilities as strong analytical skills while solving problems, thinking "outside the box", metalinguistic awareness, communicative intuition etc.
The method for teaching preschool children a new language.
"In my opinion, the main goal of early childhood education is to prevent children from being unhappy. Children are introduced to a musical instrument or to good music not to raise them into great musicians. Children are taught a new language not in order to raise them into genius linguists, nor to prepare them for a "good' nursery or school. The purpose is to unlock their potential, to make them and the world just a little happier."
Masaru Ibuka.
Author of "After Three is Already Too Late".
We completely agree with the author's opinion.