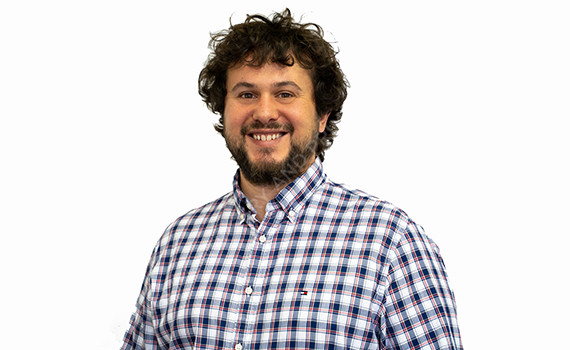 Education:
Universidad Autonoma de Madrid, Spain
TAI Escuela Universitaria de Artes, Spain
New York Film Academy, USA
Qualifications:
Diploma in Law
Degree in Philosophy
Diploma in Filmmaking
MFA Filmmaking
I am from Madrid Spain, from Plaza Castilla, one of the most multicultural areas of the city. Since I was a child I have been traveling all around the globe, first with my parents and then by myself since I was 16 years old, when I went to Namibia for 2 months.

I studied Law in the Autonomous University of Madrid but soon, in the same university, I fell in love with reading Philosophy so I got a Degree in Philosophy and a Masters Degree in Philosophy with specialization in Neuroscience and Aesthetics. In those years I also started giving support classes of Maths, History and Spanish language for children in primary and secondary education. It was such a big pleasure to see that I was able to make a difference in those children's lives that teaching became a cornerstone in my life. I have the ability to easily make children trust in themselves, that if they work hard they will reach wherever they want in life. Also my Philosophy knowledge helps me a lot when different perspectives could be helpful to approach children and get the best from my students.

Another passion that I have is film-making, I studied a degree in Directing in Madrid and in 2013 I went to Burbank, Los Angeles to study a 2 years Master of Fine Arts in Film-making with the New York Film Academy in collaboration with Universal Studios. I ended up living in Los Angeles for 5 years where I combined film-making with teaching Spanish language for a wide range of ages. There, I met my wife, who is Russian, and when we got married we moved to Moscow where ENS gave me the opportunity to continue with my teaching passion. Before coming to Moscow, at the end of 2019, I directed my first feature film "La vecina de al lado" which will be distributed in 2021.