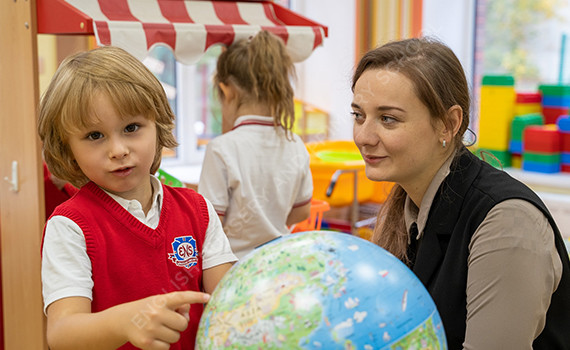 Ms Nataliya
Reception Light Teacher
Education:
Tula State Lev Tolstoy Pedagogical University
Qualifications:
Teaching Degree in Foreign Languages
I graduated from Tula State Lev Tolstoy Pedagogical University with a teaching degree in foreign languages. After graduating I started working as a private tutor with children of different ages and adults. Later on I taught English in secondary schools.

ENS is a place with lots of opportunities and I feel very lucky to be a member of this school.

I truly believe that every child is unique and that is an understatement. I never get bored when I'm around the children, as I get so much back from them.
Working with children is definitely rewarding. They have a natural curiosity, a sense of wonder and enthusiasm for play and learning, which has a positive effect on all those who work with them.

Outside school, I love traveling, reading, doing sport and volunteering.