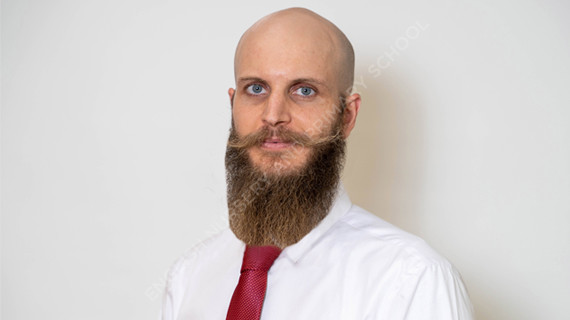 Education:
Nelson Mandela Metropolitan University, SA
Qualifications:
Teaching English as a Foreign Language (TEFL)
Teaching English as a Second or Other Language (TESOL)
Teaching Knowledge Test Young Learners (TKT)
Teaching Knowledge Test Module 1 (TKT)
Teaching Knowledge Test Module 2 (TKT)
I was born in a city called Port Elizabeth in the Eastern Cape, South Africa. I am a dedicated teacher who has spent close to a decade working at several schools here in Moscow before making the move to ENS Mosfilm. I have a commitment to my students and aim to ensure that their learning experience is a pleasant and impactful one. I have taught across the age range, from young learners all the way up to adults. I have a desire to help students grow and develop. I like to compare my teaching approach to exercise. If you tell a person they need to do exercise, they may not be too enthusiastic about it. However, if you ask them to play a game in a park, they are more likely to be eager to do so - doing the same amount of exercise or even more compared to if they were just asked to do exercise. With this being said, there are also times where students do need to face classroom challenges and develop the necessary grit to overcome them; this is something which we work towards. Outside of teaching I am really interested in all things nature, being physically active, art and design.