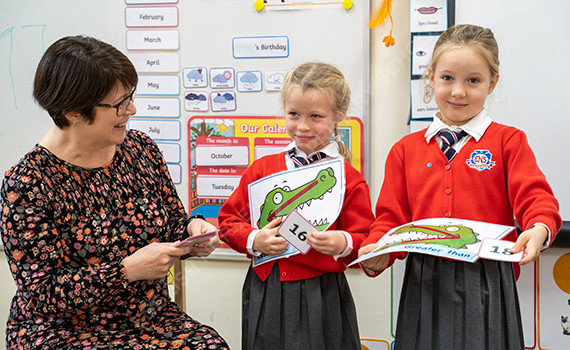 Ms Tanis
Year 1 Teacher PGCE UK
Образование:
University College Wales, UK
Квалификации:
Bachelor of Arts (Hons) Librarianship and Information Studies
The Postgraduate Certificate in Education (PGCE)
OLEVI 'The Outstanding Teacher Programme'
First Aid Certificate
The Open University - 'The Autistic Spectrum: From theory to practice'
OLEVI 'The Outstanding Facilitator Programme'
ASA Level 2 in Teaching Aquatics
I grew up in a seaside town in North Wales, between the sea and the mountains! The town also has its own castle. My childhood was mostly spent playing outdoors with my sister, we would return home for lunch and dinner – otherwise we'd be found in the fields or riding our bikes along lanes. Having completed my degree, I worked as a librarian – firstly as a Children's Librarian and then as the county Lifelong Learning Librarian. My love of children's literature and enthusiasm to share that passion led me to pursue a career in teaching.
Having completed my PGCE I taught in a couple of rural schools in North Wales – teaching children between the ages of 3 and 7 in English, and also teaching them Welsh as a second language. The desire to broaden my horizons and experience different cultures has brought me to Moscow. I'm very excited to teach English to young children and to share my experience of delivering the Early Years Curriculum in a fun and engaging way, supporting children to achieve the best they can.
To be part of the team at ENS Mosfilm, is a great pleasure. I'm looking forward to growing together as a successful school!