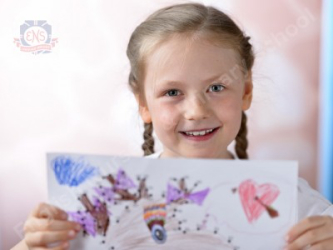 Tasya's Mum
Tasya's Mum
6 мая 2020
«My daughter attended ENS for 4 years, starting at the age of 3. Studying at ENS gave her a confident basic level of spoken English, the ability to understand it when she hears it, and native-level pronunciation, which foreigners remark on every time we travel abroad.»
My daughter attended ENS for 4 years, starting at the age of 3. Studying at ENS gave her a confident basic level of spoken English, the ability to understand it when she hears it, and native-level pronunciation, which foreigners remark on every time we travel abroad. Tasya also got to know the culture of the English-speaking countries at ENS: she really liked music lessons, Wushu, dancing lessons, and chess. And how she loved the recitals! We love looking at videos of the Christmas and summer concerts and remembering all those songs, dances and kindergarten friends!
My daughter has no barriers at all communicating with the people from European countries, because she started picking up the language from age 3. We're still taking Wushu at school, and her teacher Andrei Nikolaevich instilled an interest in chess: he managed to explain the features of this complex game to the children interestingly and in a playful way.
The kindergarten management's strict attitude towards the ENS rules caused a bit of awkwardness. In my opinion they could be more tolerant of possible late arrival, since many children have additional classes. In our case we combined kindergarten with riding, which took place in the mornings. But we had to give it up because of the rules at ENS.
Tasya is now at school, and she's taking foreign languages in depth. Her teachers remark on her confident pronunciation and fluent spoken English, for which we have the teachers at ENS to thank.