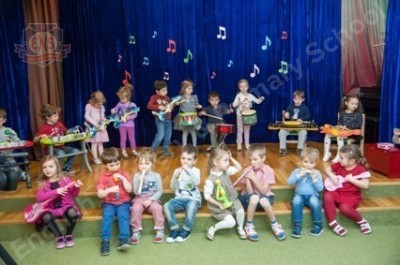 Liza's Mum
Liza's Mum
24 апреля 2020
«There's never any thought of playing truant or not going. She's ready to talk to ENS about anybody anywhere, and to tell them all about it. Every day, when Liza tells me how her day went, I realise that I could never have taught her as much and done as much for her as the teachers do.»
There's never any thought of playing truant or not going. She's ready to talk to ENS about anybody anywhere, and to tell them all about it. Every day, when Liza tells me how her day went, I realise that I could never have taught her as much and done as much for her as the teachers do. She draws, sculpts, sings songs, knows how to dig up worms, how to plant beans, how to bake buns, make beads out of pasta, and much, much more. Not to mention brushing her teeth, dressing, washing and using a knife and fork.
She knows all the staff by name. She loves them all. They're all very significant people for her. If Liza hurts her finger and I don't do anything about it, she immediately tells me what Miss Anna would do in the same situation. When she draws or paints, all her work is dedicated to Miss Susan, Miss Nancy or Miss Kate. Miss Carol or Miss Becky are the most beautiful. Liza can't wait for Miss Sabina or Miss Lisa to «take her to play» – that's the psychologist and the speech therapist! And the doctor said to gargle, so we gargle. Miss Natasha and Miss Svetlana are very kind. She can talk about it all day. In fact, she does.
When I talk to Liza I realise that ENS is the place that taught her to love life and to be friendly and understanding to all and sundry. It's an absolutely amazing thing that they've managed to gather so many kind and wonderful people in one place.
My child has a very happy childhood.