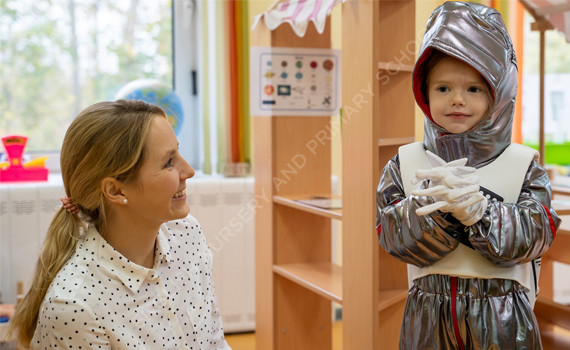 Ms Lina
Year 1 Light Teacher
Образование:
University of Louisville, KY, USA
Квалификации:
Bachelor of Arts (Psychology)
Masters of Education (Counseling Psychology)
Certificate in Teaching English to Speakers of Other Languages (CELTA)
I have always been very passionate about languages, sport and travel. Therefore, I am very thankful that I was able to receive my education abroad at the University of Louisville where I studied undergrad and got my master's degree in Psychology. There, I also competed in the sport of rowing at a very high level. Living and studying abroad broadened my horizons in many ways; I had to embrace a new culture that was much more diverse than the one I grew up in. I believe this time abroad taught me to be more tolerant, accepting, and open-minded.
As I returned to Russia, my homeland, I found ENS and became part of the team as a teaching assistant. I also started to give private tutoring lessons in English, which I continue to do until this day. I worked in nursery and reception classes for 3 years. I enjoyed watching children learn in this unique environment, where they learned to speak two languages from a very young age. The environment is built on learning through play, following children's interests, spending time outside, and being active. As I observed this process, I realized that this model of teaching strongly aligns with my personal beliefs about education in primary years. Children should be happy, active, curious, have trusting and supportive adults. I believe children are learning when they are allowed to explore and figure things out on their own with an adult by their side ready to explain and support. Gradually, I realized that my professional interest lies more in the area of teaching than psychology. I am grateful because I believe my background is an advantage to me as a teacher. My understanding of psychology helps me to see where the children are developmentally and understand what they can or cannot achieve educationally at a certain age. Eventually, I decided it was time for me to seek my own way as an educator. I attended CELTA course and received a position as a Year 1 teacher at another school. I am very excited about being welcomed back to ENS and given this opportunity to work as a classroom teacher.

Outside of work I enjoy being active, running, walking, and conditioning in the gym. I love spending time out in the nature, sitting by the lake or taking walks in the forest. I enjoy traveling and learning languages. I also appreciate time at home with my husband, cooking, reading and playing board games.