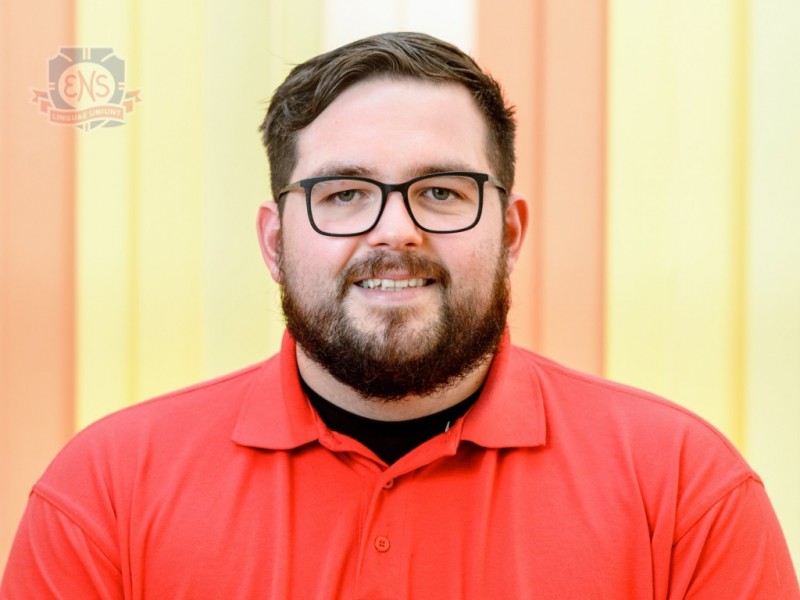 Mr Mitch
Year 2 Teacher Assistant
Квалификации:
BTEC National Sports Diploma with Distinction, TEFL
I am from Basingstoke, a large town an hour away from London. It's famous for having great authors and artists who lived there. I have always been interested in sport from a very young age - I was always the one at Sports Day in school that believed I was in the Olympics! This carried on into my teenage and adult life where I played professional rugby, volleyball and basketball. I have even represented the UK for volleyball. In college I also completed sports related courses and played for as many of the sports teams as I could. Unfortunately, I had an injury which ended my professional careers, but I have recovered and now play ice hockey for fun. While I was recovering, I enjoyed coaching as much as I could and I still coach sports up to this day.

I have always wanted to be involved with teaching young children and I have also always wanted to travel. Therefore, I had a keen interest in becoming a part of the ENS school and moving to a truly beautiful country - Russia! I can't wait to help the children learn English and other subjects in school. I also hope to learn some Russian and visit as many beautiful places as I can whilst I am here.