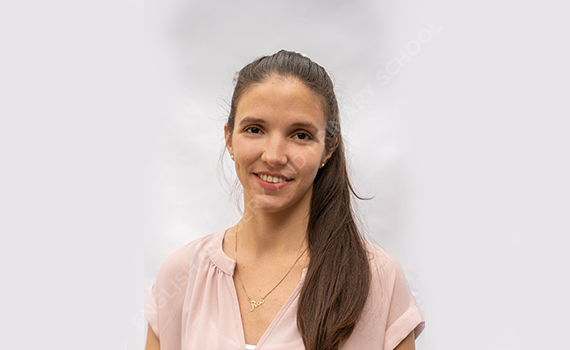 Ms Nicole
Pre-nursery Teacher
Education:
York University BA of Arts
The University of the West Indies Master of Science Development Studies
From teaching colours to a room of stuffed animals, to organising summer camps as a teenager, it has always been fairly obvious that I have a love of teaching! I pursued my Honours BA at York University in Toronto, Canada and also received a certificate in Teaching English as a Foreign Language, with a specialty in early childhood education. I was then recruited to work in an English Kindergarten in Turkey, after which I moved to ENS.

After two wonderful years working as the PreNursery teacher at the Novokhoroshevskiy branch of ENS, I left to pursue my Master's Degree in Development Studies. It is with great joy that I return to my school, and classroom!

Outside of the classroom I spend most of my time attending cultural productions and exploring the city. I also love to read, paint and knit (I am a very old soul)."