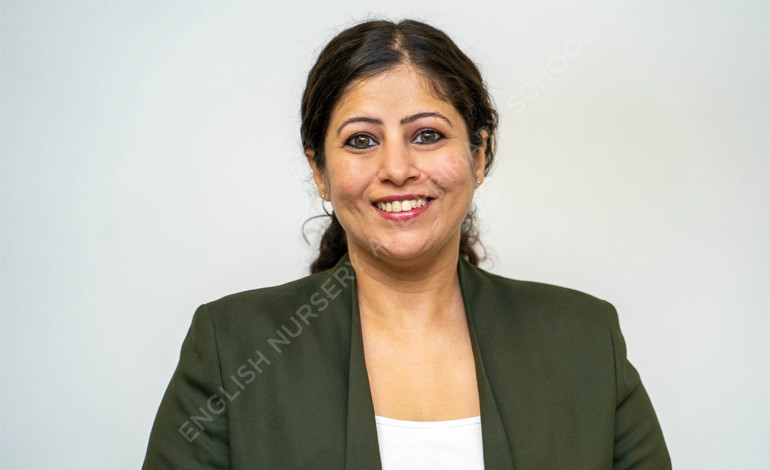 Ms Radha
Pre-Nursery Teacher
Education:
PGCEI - University of Nottingham, United Kingdom
MA in Education- SNDT University, Mumbai
Bachelor of Arts - University of Mumbai
Diploma in Preschool Teacher Training -Sophia Polytechnic, Mumbai
Pre-primary Teacher Training Course-Indian Institute of Primary Education, Mumbai
I am from India and I have 20 years of knowledge working with pupils from 30 nationalities in British National, Cambridge, and Indian Curriculum in international schools in India and Russia. I have worked in Kazan for 3 years. I have done professional development training in London, Greece and Oman.

As an EYFS and Key Stage 1 teacher, I have found that my passion for and commitment to teaching has grown every year. My educational philosophy is to create a challenging and stimulating environment conducive to pupils' holistic development in all areas of learning, in an atmosphere of love and respect. The children enjoy learning with no fear and grow to be happy, secure, responsible, confident, and independent individuals. As a teacher, I believe that every child matters and I think pupils' should be encouraged to reach their full potential, regardless of race, gender, and ability.

When I am not teaching, I enjoy watching movies, (a movie buff) cooking spicy food, (a foodie) and doing sports activities like Zumba and Yoga.In my spare time, I like to explore the beautiful Moscow city and I am also fond of watching performing arts.