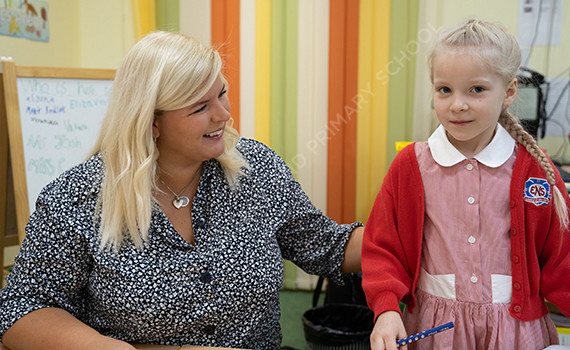 Qualifications:
BA (hons) Primary Education with qualified teaching status
My enjoyment for education began as a child; I found my own teachers to be inspiring and I wished to provide the same learning experiences for others. My aim has always been to provide a happy and nurturing environment where everyone is valued and appreciated. I qualified as a teacher in 2012 and have spent the past eight years teaching across the primary age range, from Nursery up to Year 6. I worked in several different schools in the UK before moving to teach in Brazil and in Moscow.

I am from a small village in Wales and I am enjoying life in such an exciting and big city as Moscow. The beauty of the city takes my breath away and the weather always amazes me. In my free time, I enjoy reading adult and children's literature and spending time in the sun. I love water and swimming; especially long distance, open-water events. I am trying to learn new languages and although Russian is a little trickier, I am persevering and trying my best.