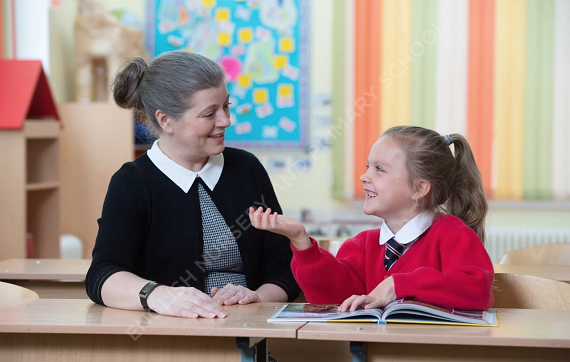 Ms Pauline
Nursery Teacher
Education:
University of Lancaster, UK
National College of School Leadership, UK
University of Central Lancashire, UK
Qualifications:
Post Graduate Certificate of Education - Primary (PGCE)
National Professional Qualification for Headship (NPQH)
BA (Honours) Social Policy and Administration
MA (Merit) Writing for Children
I am from Lancashire, in the North West of England. I have always had an interest in child development and began my teaching career as a volunteer in the local primary school. Soon I was employed as a teaching assistant and quickly became convinced that I should begin to study for my teaching certificate. I became a fully qualified teacher in 2002. Since then I have taught the whole primary age range, from Nursery up to Year 6, teaching at several different schools in England before I came to Moscow to work for ENS.

I have had different responsibilities through my career such as leading subjects within schools, tracking pupil progress across the school, managing support staff and mentoring student teachers in their school-based learning. I have also been an Assistant Headteacher and a Deputy Headteacher in the UK. During my time with ENS I have taught Nursery and Year 1.