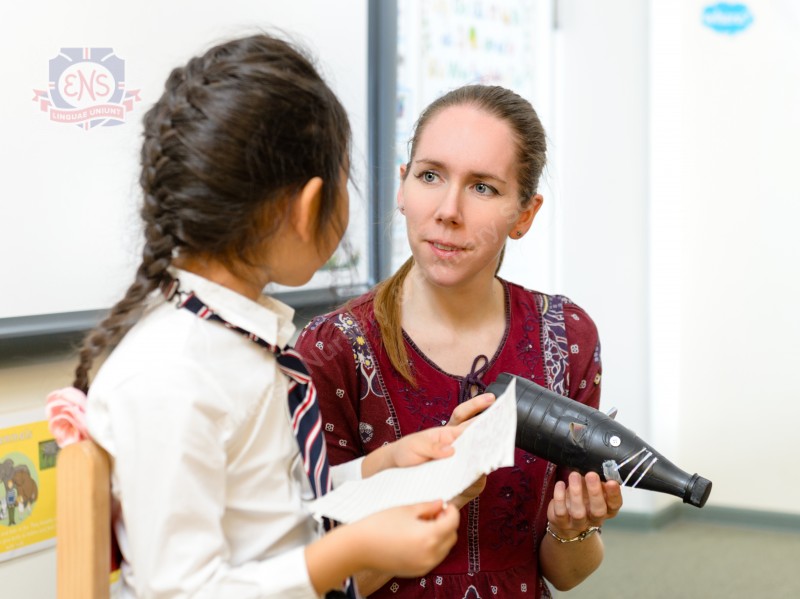 Education:
University of Durham, UK
Oxford Brookes University, UK
Qualifications:
Bachelor of Arts in Modern European languages, Postgraduate Certificate in Education
Primary - Early Years, Qualified Teacher Status
I was born and spent my childhood with my parents in the south of England, near Oxford. Foreign languages was the area of interest to me since childhood. They determined my choice of education and profession in the future. Before entering the university, I spent a year in Germany, where, along with the German language, I gained experience as an early years teacher. At the university I had the opportunity to study not only German but Russian, too. I was fascinated by this language, the country, its culture and literature, especially after spending several months in Russia, passing my internship here. After graduating from university in 2007, I decided to return to Russia and gladly accepted the offer at ENS as a teaching assistant. After working at ENS for three years, I got a very important experience a unique opportunity to teach bilingual children and develop their linguistic abilities. I liked to observe how children who did not know English began to speak it confidently after a while. The opportunity to help each child in his individual language development gave me real joy and satisfaction.

While working at ENS, I decided that I would continue my teaching career. In 2010, I returned to England in order to improve my teaching qualifications. I studied at Oxford Brookes University, known primarily as a higher education institution that produces highly qualified teachers. After the study I returned to Moscow and has been happily working as a leading teacher at ENS Mosfilm since 2012. My hobbies are theater, reading, photography and traveling.