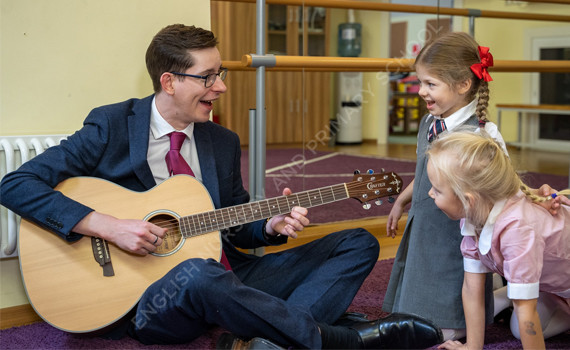 Mr Charlie
Music and Drama Teacher
As a child and teenager, I was adamant about becoming a teacher. However, as a Drama and Music enthusiast, that's what excited me most when I reached adulthood and I pursued an arts career instead. Very quickly into my studies at Plymouth University, I realised if I worked hard enough I could have an arts and teaching career simultaneously.

The best teachers in my life have been the people who are truly passionate about their subjects and their own aspirations away from the classroom, so I decided to embody this myself and have never looked back since.

I'm passionate about teaching because I understand how rewarding it is to be an inspirational influence on a young person's life and the responsibility that comes with that. I teach Drama and Music because they are creative subjects and can bring out the best in people and confidence in children, as it did with me.
I keep an active and fun classroom where the children will come to understand the important balance between routine and surprising elements of improvisation. In Music and Drama, they have to be ready for anything!

Whatever they will become in later life, every child can and will take beneficial skills from Music and Drama, whether that is the love of a particular instrument, communication skills or even just a boost in confidence.